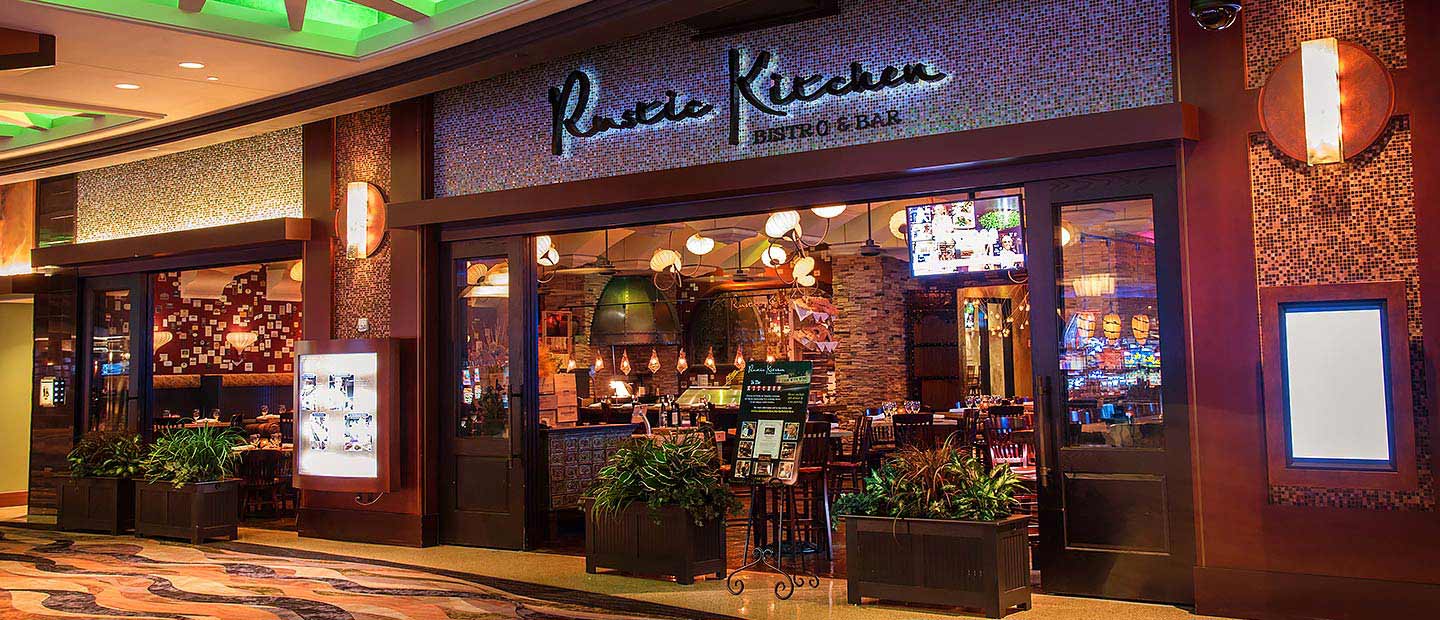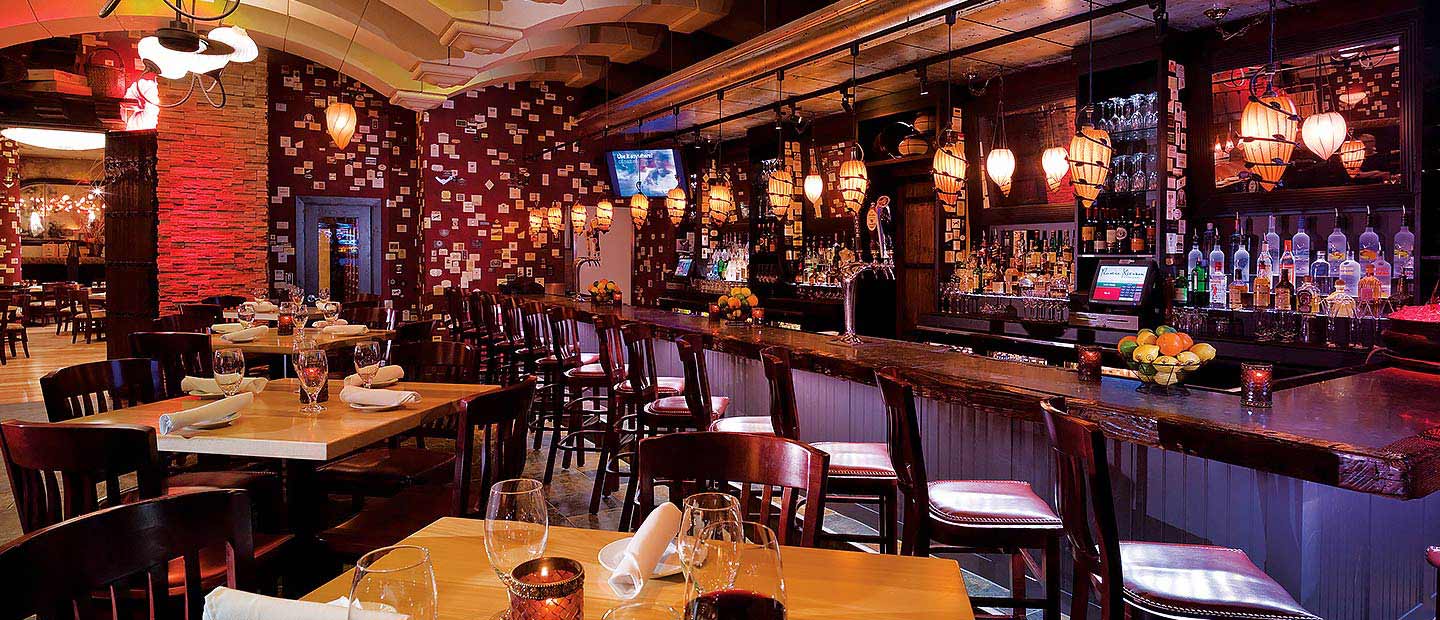 Rustic Kitchen Bistro & Bar
While every restaurant seeks to be unique, the 260-seat Tuscan villa-themed Rustic Kitchen Bistro & Bar actually earns the distinction.

This new Bistro & Bar with an Italian Mediterranean-influenced menu features a Bar Café, main dining room and wine cellar for private events. The authentic interior displays handcrafted relics & artifacts representing a Tuscan villa which allows guests the option of an intimate dining experience in one of the main dining room's private booths or a quick pizza from its wood-burning oven in the Bar Café. Rustic Kitchen has received numerous honors, including recognition as Boston Magazine's "Best of Boston" and designation of the "Award of Excellence" by Wine Spectator for the last three years.

Its most innovative component is a state-of-the-art, broadcast-ready television studio-kitchen that is located in the main dining room. This area serves as the setting for "In The Kitchen," a weekly cooking show starring celebrity chef Kim McLendon. Guests of the show will enjoy a truly memorable and unique experience that features delicious food, exclusive cooking tips and plenty of fun. Reservations can be made by calling Rustic Kitchen.

RUSTIC KITCHEN BISTRO & BAR MENUS
Rustic Kitchen Bistro & Bar FAQs
Sunday - Thursday: 11:30am - 10:00pm
Friday - Saturday: 11:30am - 11:00pm

To make a reservation at Rustic Kitchen Bistro & Bar, please call us at 570.824.6600.